Live Feed
Brooke Phillips
about 11 hours ago
Wednesday, April 25th will be the last day to order a Field Day t shirt. The cost is ten dollars. Our Kiss the Pig contest is still on going and you may bring any spare change to fill your choice to the Kiss the Pig bucket. Mrs. Morgan Drace has the most change so far but who knows how it might end! Once again thank you for all your support.

East Poinsett County Schools
about 15 hours ago
Good afternoon. Due to the weather conditions, the Lepanto Campus 4H Club will not be meeting after school today to plant our garden. We have rescheduled today's meeting for after school on Monday, April 30th. Thank you.

East Poinsett County Schools
3 days ago
Good afternoon. Registration for the 2018 Summer Camp Warrior Program will begin on Tuesday, April 24 at both Elementary campuses. Thank you.
Brooke Phillips
4 days ago
The Miss Springtime pageant is this Sunday at the Tyronza school. You may register at the door. Registration will begin at 11:30. If you have already turned in a form you will not need to register. There will also be a photographer present. The first division will start at 1:00. Thank you for your support.
SEE ALL posts
News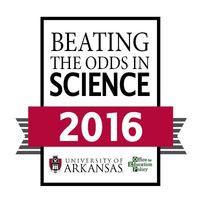 Since our founding in 2003, the mission of the Office for Education Policy has examined pressing issues through the lens of academic research and disseminating our findings to educators, policymakers, ......
SEE ALL NEWS