Live Feed
Good Evening. All of the retakes that were taken for senior composites, Lepanto Elementary school day retakes, Cheerleading, and Band retakes have been misplaced. They have been rescheduled to be taken on December twelfth at eighth thirty. Thank you and have a great evening. Thank you and have a great evening
Good Evening, We will be having a lock down drill on all campuses, tomorrow morning at eight thirty. There will be emergency vehicles coming on all campuses to participate in the drill. Please do not be alarmed when you hear sirens on campus. This is just a drill. Thank you and have a great evening.
Good Afternoon, Brown's Graduation will be here on Thursday afternoon for Juniors, who ordered a class ring. In order to get your ring, the balance must be paid in full. If there are anyone who needs to know their balance for their ring, they may check with Mrs. Fires in the High School office. If paying by check, please make checks out to Brown's Graduation. Also, we want to remind parents that there are students who made proficient on the A C T aspire test and have earned a free day, which will be taken on November twenty-seventh. Free day passes have been given to the students who earned the free day. If you have any questions, please contact the high school office. Thank you and have a great afternoon.
Good afternoon, the senior and Junior high basketball games for tomorrow night have been cancelled and have been rescheduled for December 19th. Composite retakes for seniors, Cheerleading, band, and the remaining Who's Who pictures will be taken tomorrow. Our Senior high football team will be traveling to Camden Friday evening to play in the second round of the state playoffs. Therefore, school will dismissed at 1:30 on Friday. Thank you and have a wonderful evening.
SEE ALL posts
News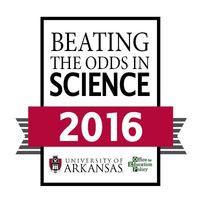 Since our founding in 2003, the mission of the Office for Education Policy has examined pressing issues through the lens of academic research and disseminating our findings to educators, policymakers, ......
SEE ALL NEWS