Live Feed
Brooke Phillips
1 day ago
There will be no picture retakes at Tyronza Elementary tomorrow. A notice will be sent out when a retake date is set.

East Poinsett County Schools
4 days ago
Good afternoon. The following message is for students and parents in Ms. Kristi Boon's third grade class and Ms. Renea London's 4th Grade Class at the EPC Lepanto Elementary Campus. A situation with changes to your child's schedule beginning next week due to class size limits in core academic areas. Beginning next week, adjustments will be made to ensure that every classroom is class size compliant. This may mean that your child's schedule will be changed or that your child will be moved to a different classroom with a different teacher. We will communicate these changes to students and parents as quickly as possible to ensure a smooth transition. While the transition may cause an inconvenience at first, we believe this is the best decision for all students. With the creation of new classes, we can ensure students will be receiving more one-on-one time with their teacher. We will continue to work with our students to make this transition as smooth as possible. Should you have any questions, please feel free to call the Lepanto Elementary at (870)475-2472 ext 1027. We appreciate your cooperation during this transition. Thank you.
Retake school day pictures will be taken on Tuesday morning, the seventeenth. If you want your child's picture retaken or if you missed the day they were taken in September, please send your money for the pictures. The envelopes are in the high school office. Also for Seniors who didn't have their composite pictures taken the first time, you may have your picture taken on the seventeenth. Your cost is thirty dollars. Who's who pictures will be taken on this day, also.
Brooke Phillips
5 days ago
Just a remainder that the Tyronza PTO, Love my Tribe t shirt orders are due tomorrow 10-13-2017. If you have any questions please call the Tyronza office.
SEE ALL posts
News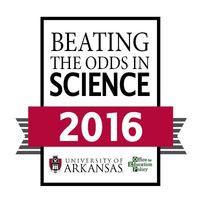 Since our founding in 2003, the mission of the Office for Education Policy has examined pressing issues through the lens of academic research and disseminating our findings to educators, policymakers, ......
SEE ALL NEWS