Live Feed
Brooke Phillips
about 19 hours ago
The Tyronza PTO will need all raffles turned in tomorrow, October 19th. Also, if you would like to donate any items for Bingo or the cake walk, please send those tomorrow as well. The costume contest will begin at 5:30 for grades PREK thru 6th grade on Tuesday, October 23rd. All costume contest participants must attend Tyronza Elementary. We appreciate your continued support and look forward to seeing you at the Fall Festival.
Good Evening, This is a reminder that flu shots will be given on Thursday, October 4th. Please send the completed flu forms back to school with your child if they are to receive the shot. Thank you and have a great evening.
Good evening, There will be a Senior Parent financial aid night on October 2nd at 6:00 p. m. All seniors and their parents or guardians are encouraged to attend. You all will need to bring a copy of your 2017 taxes to complete the FAFSA. We look forward to seeing each of you. Have a great evening.
Good Evening, Flu shot forms have been sent home with the students. If you want your child to have the flu shot, please complete the form and return it to your child's building secretary . The shots will be given on Oct. 4th. Just a reminder that Monday, Sept. 24th, is Parent Teacher Conferences. There will be no classes on this day. Thank you and have a nice evening.
SEE ALL posts
News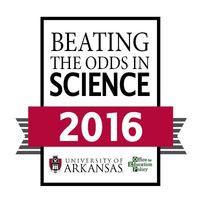 Since our founding in 2003, the mission of the Office for Education Policy has examined pressing issues through the lens of academic research and disseminating our findings to educators, policymakers, ......
SEE ALL NEWS