Live Feed
Good Evening, The Tyronza Elementary Pre K and the Lepanto Elementary Pre K will be having Open House on each campus, August ninth at six o'clock until seven. We hope to see you there. Have a great evening.
Good Evening, As the summer days continue to go by, it will be time for school to begin before you know it. The first day of school will be August thirteenth. Open House for all campuses will be as follows: Kindergarten thru fourth grade on the Lepanto campus and the Tyronza campus will be August sixth from six o'clock until seven. Fifth and sixth grade will be August seventh at six o'clock until seven on the Tyronza campus. Seventh and eighth grade will be Monday, July thirtieth at six o'clock in the cafeteria. Grades nine thru twelve will be, Tuesday, July thirty first at six o'clock in the cafeteria. Enjoy the rest of the summer. Hope to see you at Open House.
Brooke Phillips
7 days ago
There are spots open in Pre K on the Tyronza campus. Please call or come by the office for details.
Vicki Fires
about 1 month ago
Good evening. Reports cards are ready for grades seven thru twelve. You may view or print them from your child's Home access Center account or pick them up at the High school office. The Office is open Monday thru Thursday, from eight until three. Have a wonderful summer and stay safe.
SEE ALL posts
News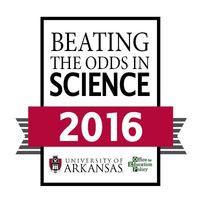 Since our founding in 2003, the mission of the Office for Education Policy has examined pressing issues through the lens of academic research and disseminating our findings to educators, policymakers, ......
SEE ALL NEWS