Live Feed
Brooke Phillips
7 days ago
Student Council will host a movie night on Friday, March 16th. Admission will be $3.00 per child. We will watch the new Disney movie CoCo. We will open the gym door at 6:00 and dismiss at 8:30. We will have refreshments for purchase. Thank you for your support!
Brooke Phillips
12 days ago
The popcorn money and order forms may be turned in up until Wednesday, March 14th. We appreciate your support of our fundraiser.
Good Evening, Students who were proficient on the A C T aspire will be taking their second free day on Friday, March 16th. Students who have this free day will have a permission slip from the office allowing them to miss on this day. If you have any questions, you may call the high school office.
Brooke Phillips
14 days ago
Just a few reminders.Popcorn orders and money need turned in on Friday, March 9th at the Tyronza Elementary. Kindergarten registration is Thursday, March 8th from 9:00 am to 12:00 pm on the Tyronza Campus.
SEE ALL posts
News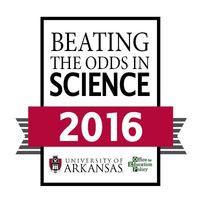 Since our founding in 2003, the mission of the Office for Education Policy has examined pressing issues through the lens of academic research and disseminating our findings to educators, policymakers, ......
SEE ALL NEWS