Live Feed
Vicki Fires
about 22 hours ago
Good Afternoon, Brown's Graduation will be here tomorrow afternoon for Seniors to order their cap and gown, invitations, and any Senior memorabilia that you would like to purchase. Please have the top portion of your order form filled out and please bring your deposit. Thank you and have a great afternoon.
Good Evening. Brown's Graduation will be back on Thursday , October 23rd, in the afternoon, to take the Senior Graduation Supply Orders and measure for cap and gown. You should have the top address portion of the order filled out in advance and they can help fill out the rest. Please have your 80 dollar deposit ready with your order. Please see Mr. Brown if you need to make other payment arrangements. Also, school day retakes, for grades seven thru eleven, will be taken on Tuesday morning, the 23rd of October. Senior retakes will be taken on Monday, November 5th. Thank you and have a wonderful evening.
Brooke Phillips
5 days ago
The Tyronza PTO will need all raffles turned in tomorrow, October 19th. Also, if you would like to donate any items for Bingo or the cake walk, please send those tomorrow as well. The costume contest will begin at 5:30 for grades PREK thru 6th grade on Tuesday, October 23rd. All costume contest participants must attend Tyronza Elementary. We appreciate your continued support and look forward to seeing you at the Fall Festival.
Good Evening, This is a reminder that flu shots will be given on Thursday, October 4th. Please send the completed flu forms back to school with your child if they are to receive the shot. Thank you and have a great evening.
SEE ALL posts
News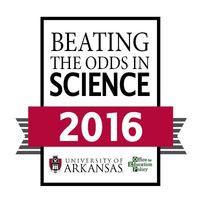 Since our founding in 2003, the mission of the Office for Education Policy has examined pressing issues through the lens of academic research and disseminating our findings to educators, policymakers, ......
SEE ALL NEWS