Live Feed

East Poinsett County Schools
9 days ago
Good afternoon. Due to the Tyronza Bridge on Highway 118 being out, there is a change in one of the Tyronza bus routes. The Steel Bridge Road route will begin on Steel Bridge Road around 7 a.m. The route will be backwards than it has been in the past. Thank you.
Good Evening from East Poinsett County High School. Senior portraits will be on Tuesday August fourteenth starting at eight A M. The session will include three different stations. There will be composite pictures, cap and gown pictures, and Casual pictures. You will need to bring twenty dollars for the sitting fee. Ladies will need to bring a tube top or camisole to wear under their drape for composites. Gentlemen will need to bring a button-up shirt and tie to wear under cap and gown. All seniors can bring up to two casual outfit changes which can include a sports uniform of your choice. We also recommend that you bring your props, such as sports equipment, musical instruments, and any other hobby type props you may like. You will receive your proofs at your home mailing address in six to eight weeks and can choose to purchase at that time if you wish to do so.

East Poinsett County needs Bus Drivers! Please see Mr. Pierce if you are interested in driving a bus.
Vicki Fires
about 1 month ago
Good Evening, The Tyronza Elementary Pre K and the Lepanto Elementary Pre K will be having Open House on each campus, August ninth at six o'clock until seven. We hope to see you there. Have a great evening.
SEE ALL posts
News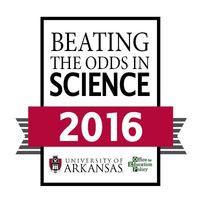 Since our founding in 2003, the mission of the Office for Education Policy has examined pressing issues through the lens of academic research and disseminating our findings to educators, policymakers, ......
SEE ALL NEWS