Live Feed
Good Evening, Just a reminder that school day pictures will be taken tomorrow for grades seven thru eleven. If you plan to buy pictures, please order them online or send the money in the envelopes and the forms filled with your choice of packet. Also, on Friday, the twenty first, it is Constitution Day. We ask, if possible, for students to wear red, white, and blue. Thank you and have a great evening.
Good Evening from East Poinsett County. School day pictures will be taken on Tuesday, September 18th for grades seven thru eleven. Packets will be sent home with the students. You may order the picture packets online or send a check or cash in the envelope order forms with the student on the day pictures are taken. Thank you and have a wonderful evening.

The make-up game for EPCJH Football will be on Sept. 10th in Walnut Ridge. 7th Grade will play at 5:30 and JH at 7:00. Thank you for your support!
Good Evening, this is the East Poinsett County School District. A reminder that Monday, September third is Labor day and there will be no classes. Also, for Juniors, Brown's Graduation will be here tomorrow afternoon to pick up your orders for your class ring. You must have the top portion of the order filled out in advance and they can help fill out the rest. Please have a deposit ready with your order. You may make arrangements with Mr. Brown to make payments. Thank you and please have a safe holiday weekend.
SEE ALL posts
News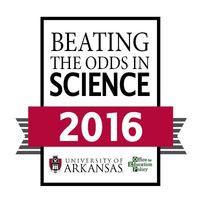 Since our founding in 2003, the mission of the Office for Education Policy has examined pressing issues through the lens of academic research and disseminating our findings to educators, policymakers, ......
SEE ALL NEWS