Live Feed
Good Evening, Annuals are still on sale for 60 dollars. Semester Exams will be on May 24th and 25th for grades 7 thru 12. The students will be released at 1:30 on both days. Thank you and have a wonderful evening.
Good evening, All Seniors must pay all debts owed to the school.They must hand in all sports uniforms and equipment, turn in all text books, pay all lunch charges, by Friday, the eighteenth. Diplomas will be held until all is paid. Also., a reminder the Senior High sports banquet is tonight at 6:30 in the cafeteria. Thank you and have a great evening.

East Poinsett County Schools
11 days ago
Congratulations to the EPC Softball Team with a win at the State Softball Tournament tonight over Pangburn. They now advance to the Second Round of the State Softball Tournament. They will play tomorrow at 5:30 in Pangburn against Camden Harmony Grove. Thank you for your support.
Good evening, The last chance to purchase an annual for fifty five dollars is next week. Annuals will be sixty dollars on May eighth, which is the day the annuals will be delivered. Thank you and have a nice evening
SEE ALL posts
News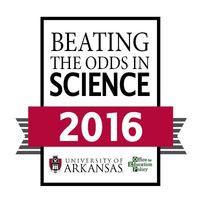 Since our founding in 2003, the mission of the Office for Education Policy has examined pressing issues through the lens of academic research and disseminating our findings to educators, policymakers, ......
SEE ALL NEWS